Goal
The project is aimed at organizational capacity strengthening of PLWH community and conduction of advocacy campaigns in support of national advocacy plans on access to ARV-treatment in 7 countries of the region (Moldova, Ukraine, Belarus, Russia, Armenia, Azerbaijan, Georgia).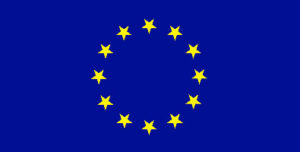 Implementation period
24 months (2012-2013).
Specific objectives of the Project:
To strengthen and sustain the organizational and technical capacity of the PLWH networks at national as well as regional level.
To implement regional advocacy campaign to support relevant authorities and stakeholders to develop effective approaches to ensure the provision of safe and affordable antiretroviral medicines, care and support services to all people in need, increase participation of PLWH in the national forums and combat stigma.
To create an alliance that serves as a central focal point in EECA region for exchange of experience, best practices, a source of consistent, reliable and free information available to PLWH communities across the region.
Project Expected Overall Impact
A real improvement of the quality of life of People Living With HIV in EU neighbouring countries through improved stronger coalition, improved exchange of best practices and access to safe and affordable medicines using gender-sensitive approach and broad integration of PLWHA in HIV/AIDS National policy development, implementation and assessment.