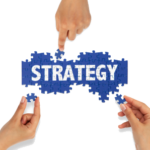 The Strategic Plan for 2016-2020 is the main ECUO strategic document denoting all long-term goals of Organization, tasks, activities, and expected results.

The Strategic Plan also provides defining priority tasks for EECA countries.
The Strategic Plan is developed on ECUO Regional Strategy for achieving sustainable and universal access to quality ARV treatment for HIV in EECA basis and includes revised and updated tasks. It's agreed that the Strategic Plan should be a single ECUO strategic document including the main and final stages of the Regional Strategy.
The ECUO Strategic Plan takes into account the new global strategies and initiatives priorities and aims to implement new approaches (PLHA Continuum of Care, the Initiative on HIV diagnosis access "90-90-90" etc.) in providing access to HIV care continuum based on respect for human rights