The regional #PARTNERSHIP in response to the HIV/AIDS epidemic: the experience and achievements of the EECA countries, starts already on October 22. Moreover, the event will host a number of meetings and discussions with partners and like-minded people from across the European Region. The forum agenda presents the program team of the East Europe and Central Asia Union of PLWH and consortia from Azerbaijan, Armenia, Georgia, Kazakhstan, Kyrgyzstan, Moldova, Russia, Tajikistan, Uzbekistan and Estonia will present the results and achievements of their advocacy work in each country for 3 years. Co-Chairman of the ECUO Wojciech Jerzy Tomczynski told about his expectations from the upcoming regional forum.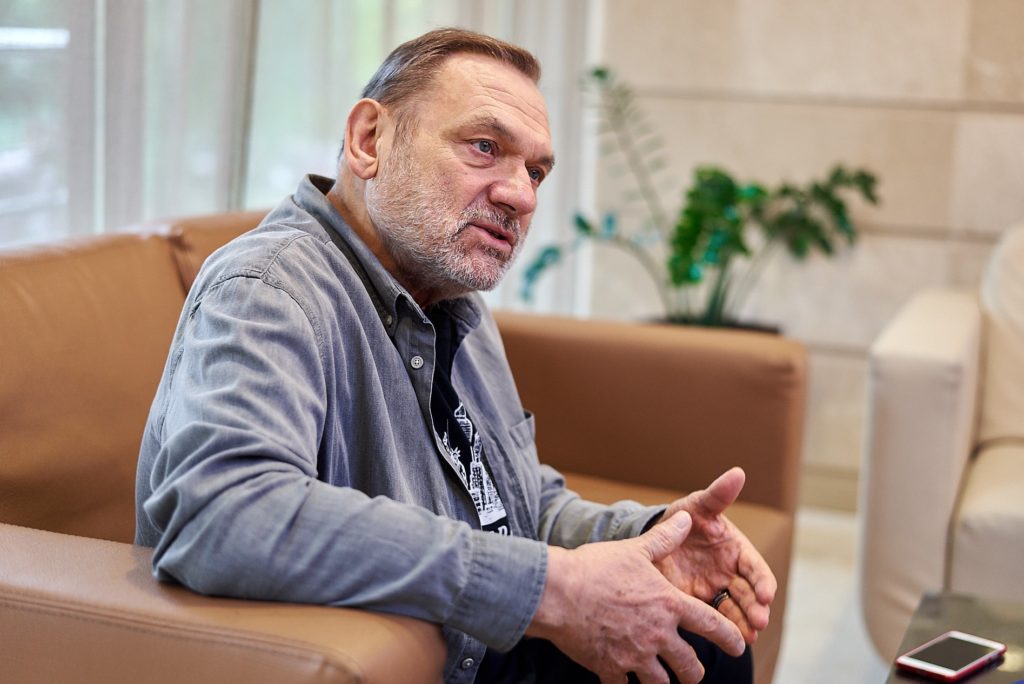 Wojciech Jerzy Tomczynski
"Over the years, we have cooperated with a large number of different organizations in the region for the benefit of people living with HIV. And the Partnership program allowed us to consolidate the available experience and best practices on access to HIV treatment from the entire region, which we will present soon", he says.
"We all know what needs to be done, but there are a number of barriers that must be continuously addressed. We built up targeted strategies together with country teams in this program, so that step by step, we could do what no one had done before us".
3 years is not enough to make drastic changes, but it is a sufficient period to activate the catalyst of change in countries. Whether we succeeded or not, is an excellent topic of discussion in the upcoming forum. And we are ready for it!
Wojciech Jerzy Tomczynski expressed regret that in the countries of Eastern Europe and Central Asia, only every fourth HIV-positive person receives the necessary ARV therapy, and the remaining 3 out of 4 people are left behind. The same indicator in the world is 53%.
"I am 60 years old now, for half of my life I have been living with HIV and the issue of aging with HIV is extremely relevant for me. Our international ECUO team understands that in the next 10 years, the main challenge that will be faced by patients and HIV/AIDS medical facilities is the treatment of diseases that are not directly related to HIV. It's time to strategically discuss aging with HIV. A separate round table within the framework of the PARTNERSHIP forum, which I am looking forward to, will be devoted to this topic. But we will talk more about it later.
Now we all face the highest degree of responsibility. People living with HIV in all countries of Eastern Europe and Central Asia should be ensured the right to health, to modern treatment, to a better quality of life – there should be no discrimination and selective approach. All people are equal.
I am confident that we will improve access to treatment and the quality of life of people living with HIV only through joint efforts of state institutions, communities and international partners. An effective response to the HIV/AIDS epidemic in our region will be possible if zero discrimination and destigmatization are achieved".
Regional #PARTNERSHIP forum will be held on October 22-24 in Kyiv, where more than 150 stakeholders will meet: community representatives from Eastern Europe and Central Asia, NGO activists, experts, researchers, health care workers, doctors, scientists, politicians, government officials and representatives of international agencies, initiatives and organizations.