On October 4, after the national conference "Joining Efforts", Daniil Kashnitskyi, #Partnership Program consultant, and Zhenya Mayilyan, program director of the Real World, Real People NGO, member of the general meeting of the ECUO, met with Lena Nanushyan, Deputy Minister of Health of Armenia.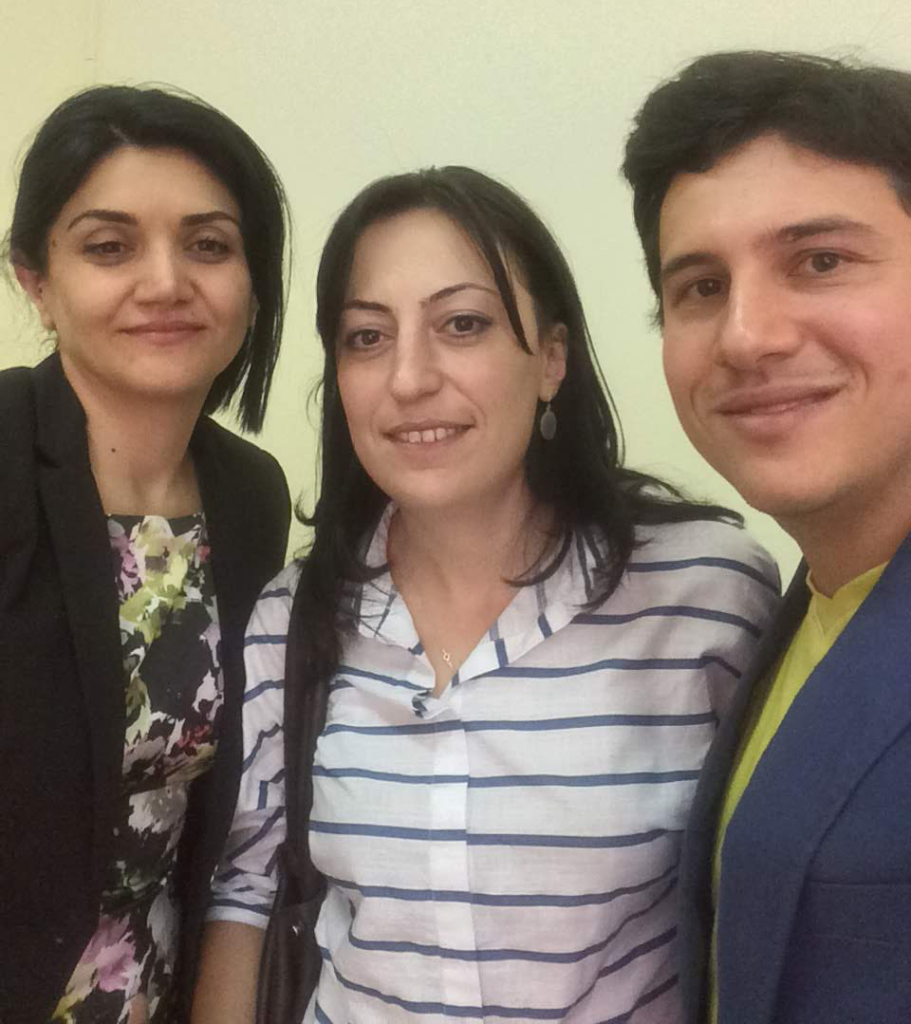 At the meeting, Zhenya and Daniil shared with the Deputy Minister the results of a study on the manifestations of stigma and discrimination against people living with HIV and key populations in Armenia. Such a study was first conducted by the community and was presented at a conference that gathered more than 80 people with the participation of NGO representatives and officials from various departments.
"At the legislative level, Armenia has already done a lot in the area of ​​combating stigma and discrimination. The law on compulsory testing, on restricting the movement of HIV-positive people was repealed. In 2010-2011 there were a number of meetings and events in Parliament when this topic was raised. But earlier studies show that the level of stigma among the population is still extremely high", said Lena Nanushyan. "We decided that it was important to conduct a training course on human rights in the context of HIV/AIDS for doctors and nurses so that they know about the rights of the patient and what services they should provide. Taking into account the limited funding, we decided to develop a short online course for which it will be possible to get study credits for advanced training, which will be motivated to participate. We will try to develop such a course by December 1".
The Deputy Minister said that at that time a bill was being prepared on decriminalizing the transmission of HIV/AIDS and consultations were being held on specific formulations of the law, and the experience of other countries was being studied. In the near future, NGOs will also be invited to participate in the discussion and expert examination.
"Now the focus on the transition to national funding, as the Global Fund may withdraw from Armenia by 2021. And although this is not a final decision, we should be ready in three years to take over the HIV program funding in full", said Lena Nanushyan. – "We have to be prepared, therefore it is important that both prevention and treatment are available at reasonable prices. For example, we have a new government decision, so that we can procure medicines through international organizations, including drugs that have not yet been registered in the country, for example, we will be able to buy Dolutegravir instead of expensive Aluvia. We have also appealed to WHO to evaluate the testing protocols in order to enable us to procure and use more modern and effective tests, as well as introduce a rapid testing system based on polyclinics throughout the country. In this regard, we understand how important is the training course on the rights of patients for physicians, about which we spoke a little earlier.
During all these transformation, it is important that NGOs perform the role of bridges between legislators, doctors and the community, Armenian Deputy Minister of Health is convinced: "I have recently been to New York at the UN General Assembly session on TB, where I approached the Chairman of the Global Fund Peter Sanders and spoke with him about the fact that the state today does not have enough money for an HIV program. I expressed my concerns about the Global Fund's withdrawal from the country in such a short time. It is extremely difficult for the Ministry of Health today to provide supportive arguments in favor of increased funding for HIV. We are afraid to be in a situation like some countries, where the Global Fund had already terminated its activities. Global Fund support is still extremely important to us. Therefore, we also ask NGOs to negotiate about this with donors at the international level".
Author: Vladimir Tsymbaliuk