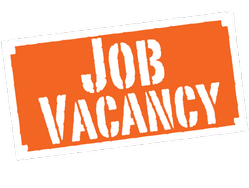 Issue Date: 07 October 2015
Closing Date: 23 November 2015
General Purpose of the position
The PR Specialist will be responsible for developing and implementing communication strategies, materials and public relations activities, resulting in high levels of visibility and positive recognition for the organization. S/he will craft unique but aligned messages to various segments of organization's audience (communities, partners, representatives of the governments, donors, researchers, clinicians, industry and others) and ensure appropriate and effective delivery to each. The PR Specialist will work collaboratively with organization's staff, General Assembly, Board members, media and all the stakeholders to advance the organization's mission and strategy.
Duties and Responsibilities
Development and implementation of the ECUO Communication Strategy;
Development of the ECUO Visibility Manual;
Coordination of the ECUO materials and publications compliance with the rules and requirements of donors/partners, ECUO Communication Strategy and Visibility Manual;
Development, organization and conduction of the information campaigns and events, including public actions, press-conferences, press-briefings etc.;
Responsible for correct media coverage of the organization's activities, securing a qualitative online presence of ECUO through the web-site, social media, etc. in accordance with ECUO values and mission;
Ensuring media support of the main projects' activities, including technical assistance provision for the national level events when necessary (development of campaigns, writing concepts, communication with partners, preparation and distribution of the press releases and announcements);
Conduction of media monitoring analysis;
Management of preparation of the materials for public speeches and comments for the press
Development of the concepts of both print/electronic information materials and publications, coordination of their design approval, editing and management of publication of the materials within the framework of the organization's activities/campaigns;
Carrying out distribution of the news on organization's activities;
Ensuring the creation and maintenance of the data base of the regional and international media;
Collaboration with the staff to build relationships with local, national and international media sources.
Qualifications
Education: University degree in public relation, communications, journalism is an advantage.
Experience: 3-5 years of experience in managing public relation/communications/social marketing activities. Experience with health public relations and communications is a plus.
How to Apply
Interested candidates are requested to apply via e-mail: viktoria.bilous@ecuo.org. The application should contain:
Cover letter explaining why you are the most suitable candidate for the advertised position.
Most recent CV including relevant past experience and contact details of up to three referees.
Only short-listed candidates will be contacted. Applications received after the deadline will not be accepted.


Public Relations (PR) Specialist of the East Europe and Central Asia Union of People Living with HIV (full-time position) (25,7 KБ)