Objective:
Mobilisation of adolescents affected by HIV/AIDS in Ukraine, Russia, Kazakhstan, Uzbekistan, Belarus and Kyrgyzstan.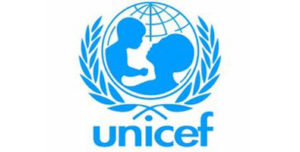 Implementation period:
October 2011 – August 2012
Budget of the project:
$ 75 000
Project objectives
Development of the Internet platform to strengthen links between adolescents affected by HIV/AIDS in EECA region.

New section "For Adolescents" was created on ECUO website in the frames of this activity.
Additionally, the closed groups vKontakte was created entitled «Story like yours», where adolescents of EECA region are communicating.
"It's great that we talk about HIV in our group and think of finding ways to help other adolescents. I dream that other people stopped being afraid of us and I could tell about my status to my friends without fear. But as for now, I can openly talk only in this group".

Masha, 12 years old, Russia
2. Development of communication materials and conduction of trainings for adolescents affected by HIV/AIDS to enable them to stand for the rights of adolescents living with HIV through public speeches at various events and other initiatives.
A unique book "Story like Yours" was published in the frames of this activity and was initiated by adolescents.
The book turned out to be very bright because it comprises of personal life stories of adolescents in which they share their experience of living with HIV, difficulties they face as well as with their joy, dreams and hopes. You can download the book.
Also, we plan to conduct trainings on the skills of public speaking in 6 countries. But for this time being, 7 adolescents from Ukraine, Russia and Kazakhstan were already prepared and spoke at the Round table "On the issues of preventive education and on defense of rights of students and education officials' affected by HIV/AIDS" and performed at the concert "Don't give AIDS a chance!". They confidently and enthusiastically took part at all the above mentioned events and received skills necessary for public speaking.
3. Adolescents living with HIV/AIDS stand for their rights through participation in events, including those related to the Millennium Development Goals (MDG-6) Forum and the World AIDS Day marked December 1.
In the frames of this activity two adolescents – Yulia from Ukraine and Rustam from Kazakhstan – took part in the MDG-6 Forum in October 2011.
For the first time adolescents spoke about difficulties they and their HIV-positive peers encounter in EECA region and shared their dreams and plans for the future:
«Today most teenagers in our countries are left alone with their problems. We often face stigma and discrimination that bring us sufferings and because of which we're living in a state of constant fear. We're afraid to lose friends and schoolmates, to face violence and be expelled from school. Often there's no one to talk to…».
Rustam, 17 years old, Kazakhstan
«In future, when I grow up, I want to get married and have healthy children and for this I need information and support from adults today so that I could feel confidence in the tomorrow day».
Yulia, 13 years old, Ukraine

4. December 1 on the World AIDS Day, over 40 adolescents in 8 cities took part in organization and conduction of events:
development of posters on the issues of shaping tolerant attitude towards PLWH, which were placed in public places and exhibitions;
preparation of plays for children from boarding schools and adolescents affected by HIV;
participation in press-conferences with an open face.4. Information on best practices in the sphere of support of adolescents affected by HIV/AIDS in EECA region.
In the frames of this activity it is planned to collect "best practices" on support of adolescents affected by HIV/AIDS and ensure exchange of experience between PLWH organizations of EECA region.