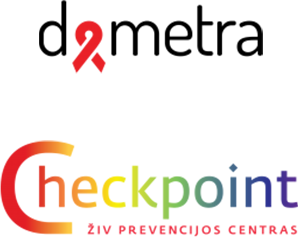 Community (Organization) of PLWH presented by ECUO Member
Communities (Organizations) and Individuals who are active workers in HIV / AIDS in Lithuania
List of Communities (Organizations) and Individuals
Public organization Association "Demetra".

NGO "Rainbow of Freedom".

Association "New Alternative".

Lithuanian Positive Group.

Coalition "I can live".

Victoria Markova.

Gediminas Morkunas.

Ruslan Bukin.
ECUO Member
Ruslan Bukin
E-mail:lyguslygiam@gmail.com
Focal Point
Svetlana Kulsis, Director at Public organization Association "Demetra"
E-mail: demetralt@gmail.com
Establishment date
02 November 2000
Main goals
Effective HIV / AIDS prevention, reduction of stigma and discrimination of PLWH, access to quality medical services. Strengthening the community. Uniting PLWH to ensure improving their life quality. Protection of rights and legitimate interests of PLWH. Advocacy.
Contacts
Registered address: Kauno str., 6-1, Vilnius, LT-01310, Lithuania
Correspondence address: Kauno str., 6-1, Vilnius, LT-01310, Lithuania 
Phone: + 370 687-10-655, + 370 608-80-534
Fax: + 370 852-33-25-33
E-mail: demetralt@gmail.com
Website: demetra.lt
Facebook: www.facebook.com/checkpoint.demetra