Participants of the regional meeting "The Coalition for Change", that took place in Riga on September 22-24, signed a Memorandum of cooperation, understanding and establishing a regional organization to advocate for MSM+. The document was signed by representatives of five states: Germany, Poland, Latvia, Lithuania, and Estonia, while participants from Finland, Norway, Sweden, and Denmark will discuss the Memorandum at their organizations' board meetings and will soon revisit the issue.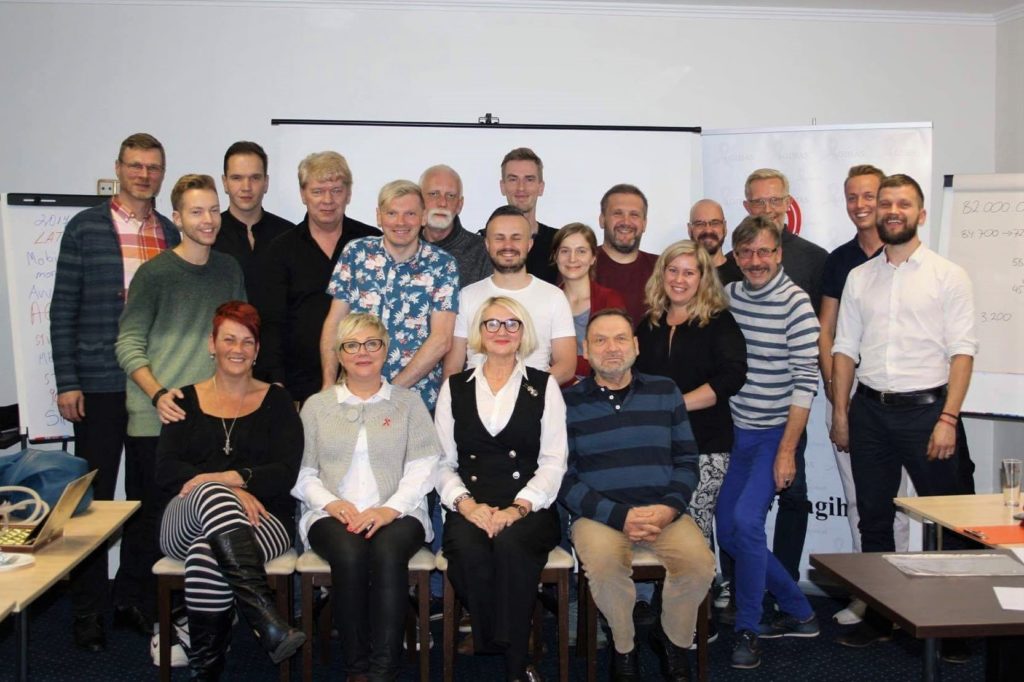 During "The Coalition for Change" meeting the East Europe and Central Asia Union of PLWH (ECUO) presented its experience in advocacy and community mobilization.
"The regional meeting ended as planned – the Memorandum had been signed, even if not by all participants of the convention. Nevertheless, from now on there's a union of national NGOs in the EECA region that will focus on advocacy for MSM+. The meeting let us take a fresh look at the current situation with HIV and MSM+ service. Sweden and Norway's cases are very useful, since these countries have already successfully achieved the "90-90-90" target. Yet, they still face challenges with MSM+ and HIV-service NGOs. But, firstly, although we, the EECA region, have some challenges ahead, the "90-90-90" is not a myth – it's a reachable goal. And secondly, not only the EECA counties need a union of NGOs advocating for MSM+, but also does Western Europe," says Andrii Ahafonov, senior specialist in project management and programs in social services at the ECUO, who took part in "The Coalition for Change" meeting.
The regional meeting was initiated by AGIHAS – the Latvian Network of PLWH, which is the part of the ECUO, with the financial support of ViiV Healthcare and the ECUO.