Last weekend (more precisely – on February 16th) during the meeting of representatives of several HIV/AIDS NGOs from five countries of Baltic sea region, a new non-governmental organization – "Baltic Coalition for PLWHIV" (abbreviated as "NGO BaCo") was established. This important initiative was brought forward by AGIHAS – Support group for people living with HIV/AIDS, and it means that Latvia has become a uniting core, which unifies and guides those Baltic Sea region NGOs, focusing their efforts towards lessening the spread of HIV infection and risks and stigma associated with it. Also the NGO's office will be located in Riga.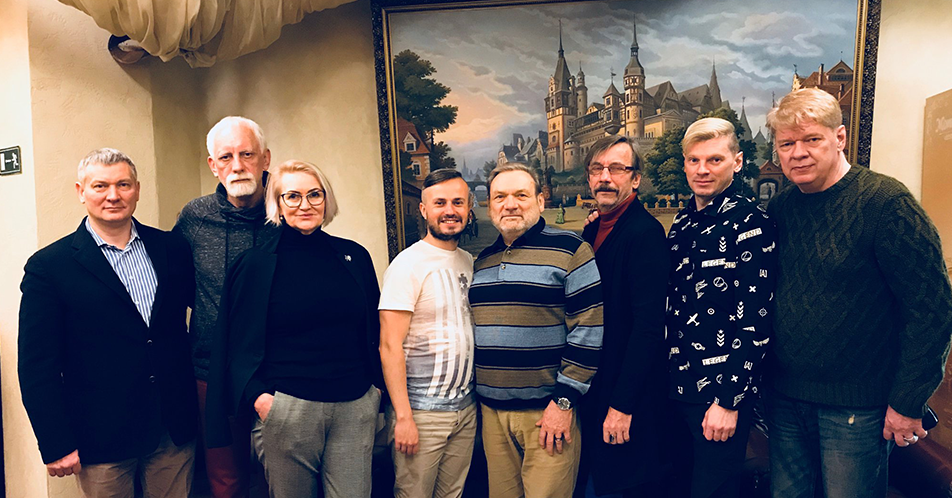 The goal of the organization is to create, throughout the region countries, life improvements and recognition of the rights of those affected by HIV/AIDS as well as to inform and educate the society, patients and those around them on the HIV infection, its risks and prevention tools, and finally increase adherence to HIV diagnostics, therapy and disease management. Shortly, a medium-five year strategy will be created, as well as action plan for a two year period set up. Even though the founders of the organization, excluding Latvia, currently represent four of the Baltic sea region countries – Germany, Poland, Estonia and Lithuania, the organization's doors are open – Denmark is expected to join soon, as well as talks of joining are on the way with representatives of Finland's, Norway's, Sweden's non-governmental HIV/AIDS organizations. The board of the recently established NGO is elected for three years; its chairman is Aldis Juksējs (Latvia); the members – Jury Kalikov (Estonia) and Victor Trofimov (Germany).
Aldis Juksējs, the chairman of the board of Baltic Coalition for PLWHIV: "The beginning of the newly created organization goes back to May 2016, when AGIHAS within the framework of ViiV Healthcare supported project "Coalition for change" organized a conference for the HIV/AIDS patient organizations and other supporting NGOs of Baltic sea region countries – Estonia, Finland, Sweden, Norway, Denmark, Germany, Poland and Latvia; its goal was to show the real picture of health care (incl. access to therapy) available to HIV/AIDS patients of these countries and share experience and best practice from partner organizations. This first meeting was followed by another one, which took place last September and clarified the need for further, but more structured and sustainable cooperation."
During the organization's establishment meeting all the participants unanimously agreed that all its operational activities will cover all the society groups, since HIV infection has long overstepped the borders of risk populations thus exposing to risk each one society member; that's why most importantly the stigmatization (prejudices, fear and ignorance) must be lessened, but overall testing and prevention awareness – increased, so ignorance and lack of knowledge would cease to be the leading factors in new HIV infections.