In the city of Almaty (Kazakhstan), the training for patients of the SMT program was organized on working with the media. The training was conducted by Marina Maksimova, communications consultant.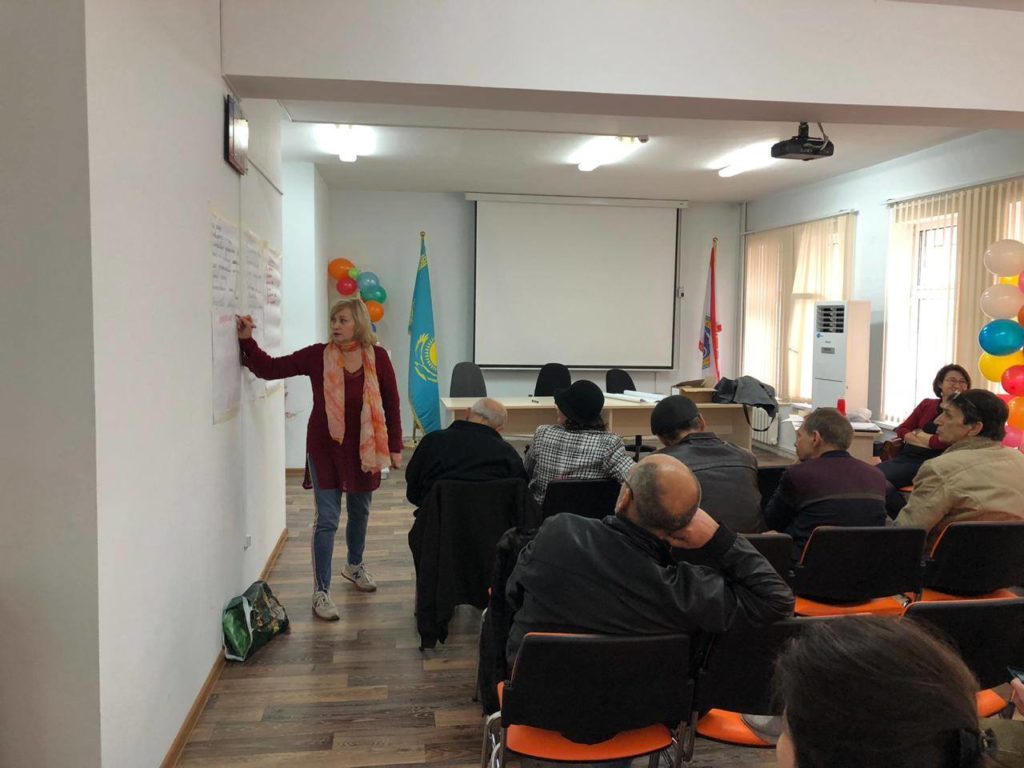 Within the framework of the training, the attendees learned what rights the interviewee had and how to answer journalists' questions, why it is important to prepare for the interview, why you need informed consent to use photos and videos. The use of correct vocabulary and its meaning in the context of materials in the media and social networks sparkled a special discussion.
During the group work, the participants appreciated the pros and cons of their cooperation with journalists and made the unequivocal conclusion that communication should be continued using new knowledge and improved skills.
"This training taught me to take responsibility for myself, to carefully select facts in interviews with media representatives and not to be afraid of journalists. Some of my interviews have changed life for the better. They were read and seen by relatives who believed in me once again", said Marzhan Zhunusova, a participant in the training.
This training took place for the first time. It has been made possible by the East Europe and Central Asia regional program "Partnership for Equal Access to the Continuum of HIV Services for Everyone Who Needs It, EECA region" for people living with HIV under the Global Fund funding model implemented in Kazakhstan by the Kazakhstan Union of People Living with HIV.
Text: Marina Maksimova, Kazakhstan