Meeting joining experts, parents of HIV-positive children, and representative of Kazakh Association "Peer to peer" and international ECUO Parents Union was held in Almaty on May 11, 2017.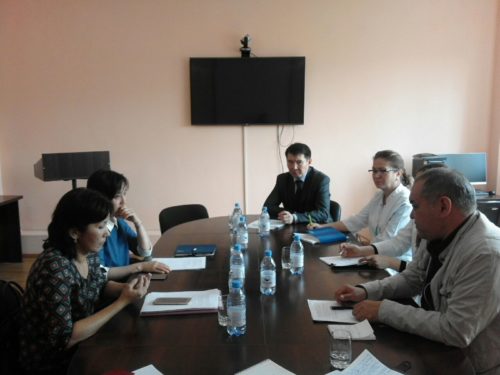 Parent activists raised topics related to quality access to medical and social services. Access to high viral load (VL) determining standards for children appeared as one of key issues in Kazakhstan.
It should be mentioned that earlier ECUO Parents Union activists sent a letter to the Ministry of Health of Kazakhstan regarding prescription of outdated drugs for HIV-positive children, which cause a number of side effects and have a negative impact on children's health.
The Ministry of Health of Kazakhstan promptly responded to the parents' appeal. In an official response, dated May 15, officials assured the wishes of PLWH parents will be taken into account and relevant documentation in the field of viral load supplemented.
"We have decided to amend the draft clinical protocol for the diagnosis and treatment of HIV infection in children relating to appointment criteria screening for viral load with a sensitivity threshold of less than 50 copies of HIV RNA in 1 ml plasma. This decision is supported by parents of HIV-infected children and NGO representatives", the Ministry said in letter.
"As parents, we would like to thank Mr. Baurzhan Bayserkin, CEO of RC AIDS in Kazakhstan, and his team for adoption and prompt solution of urgent problems", said Kanat Alseitov, ECUO Parents Union co-chair, "We are encouraged that to speak is enough to be heard. And there is no need in shouting."
The letter from Ministry is attached.