A three-day national working meeting on updating HIV/AIDS treatment guidelines closed in Chisinau.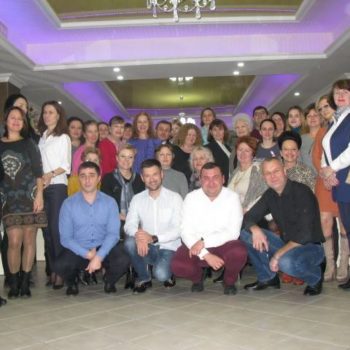 According to the results of the discussions, it was decided to update the treatment guidelines which are expected to enter into force in 2018. Thus, the 1-st line of HIV treatment will include the latest innovative drugs such as Dolutegravir. Raltegravir has been included in treatment regimens for adults and children. Efavirenz drug was excluded from the treatment regimens for children and transferred into an alternative regimen for adult patients. Moreover, the protocols will contain a new section regulating the use of pre-exposure prophylaxis (PrEP).
The event was attended by representatives of the ECUO PLWH, Lyudmila Untura and Igor Kilchevsky.
It should be noted that on November 1-3 in Chisinau the representatives of the Ministry of Health, international agencies in Moldova (UNAIDS, WHO, UNICEF), country and international experts, heads of departments of the Nicolae Testemitanu State Medical University, infectious diseases specialists, gynecologists, neonatologists from all over the country, with the active participation of PLWH organizations and key populations, discussed the need to amend national guidelines based on the latest recommendations for HIV treatment.
This is a remarkable victory and achievement for all PLWH in the Republic of Moldova.
The ECUO PLWH welcomes the update of the guidelines and the vigorous actions taken to ensure universal access to the HIV-related services continuum in the country.
It is noteworthy that it was in Chisinau six month ago that the ECUO PLWH team first announced the need to provide access to innovative drugs in all countries of the EECA region.