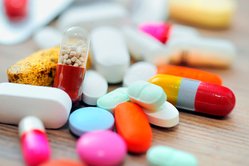 Best Practices of Implementation of Public Health Related Flexible Provisions of the WTO TRIPS Agrement in Belarus, Georgia, Moldova and Ukraine and Steps Forward for Advocacy.
This ECUO manual of best practices has been prepared for the representatives of governments, international organizations, non-governmental organizations and patient communities in Eastern Europe and Central Asia, including HIV activists advocating for expanding access to HIV treatment.
Preparation of this manual was carried out in the framework of the AIDS Fonds project Promoting Universal Access to Treatment as a basic Human Right for PLWH, which was implemented by Eastern European and Central Asia Union of People Living with HIV in Belarus, Georgia, Moldova and Ukraine. The aim of the project is to contribute to an increase in the state budget for antiretroviral therapy, including changes in budget legislation, legislation on intellectual property.